We now offer free shipping to mainland UK* addresses on all orders over £125**.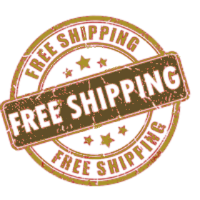 Simply add your items to the shopping basket, and your free shipping will be applied automatically.
Orders will usually be despatched by Hermes on a 3 to 4 day estimated delivery, uninsured.
Note: We do not pay return shipping costs on any returned items which qualify for free outbound shipping and deduct the outward shipping cost from any refunds on returned items (see T&Cs for details).
*Mainland UK excludes Highlands & Islands, Channel Islands, IoM, IoW, NI, BFPO and other areas where Hermes do not operate a standard priced service.
** Excludes SKU: UniFADMan5 (boxes of 5 new FAD uniforms). These are charged at £12.65 (+£2.50 for each additional box), irrespective of total value of the order.